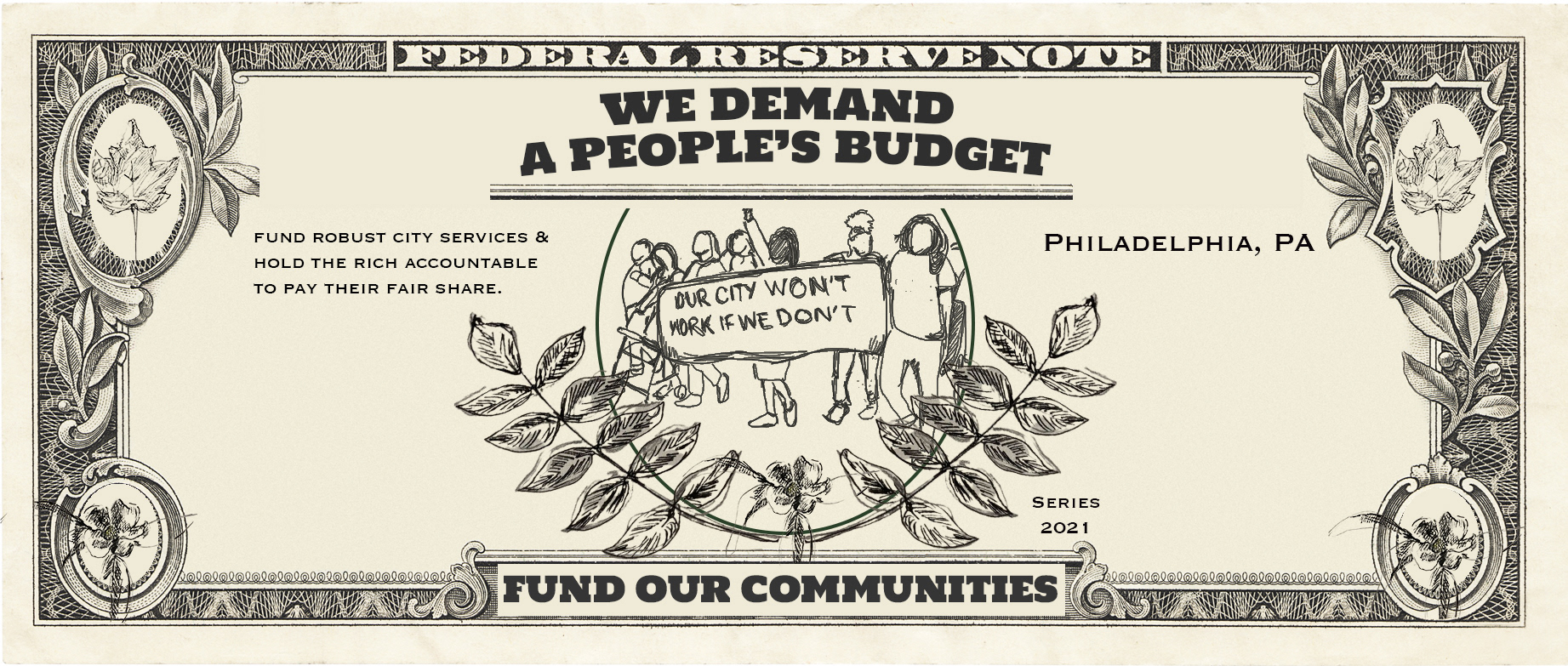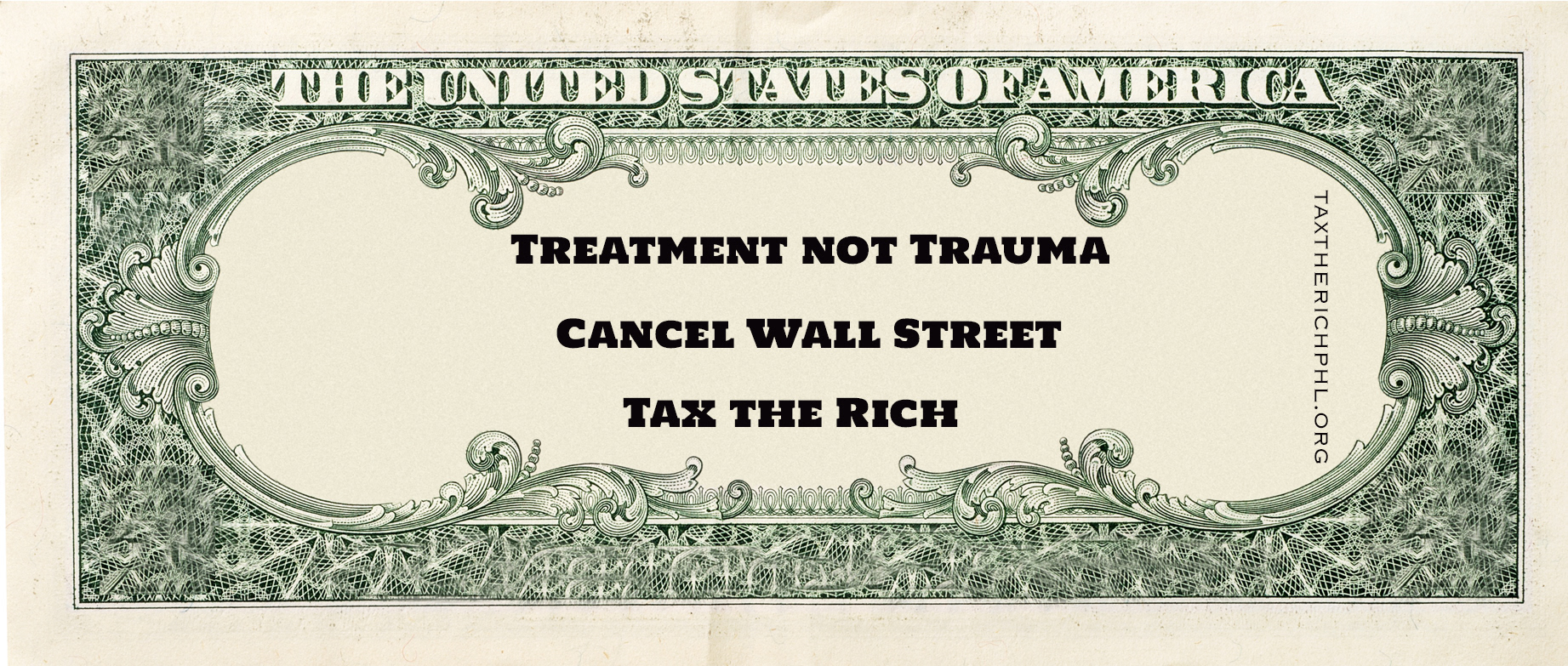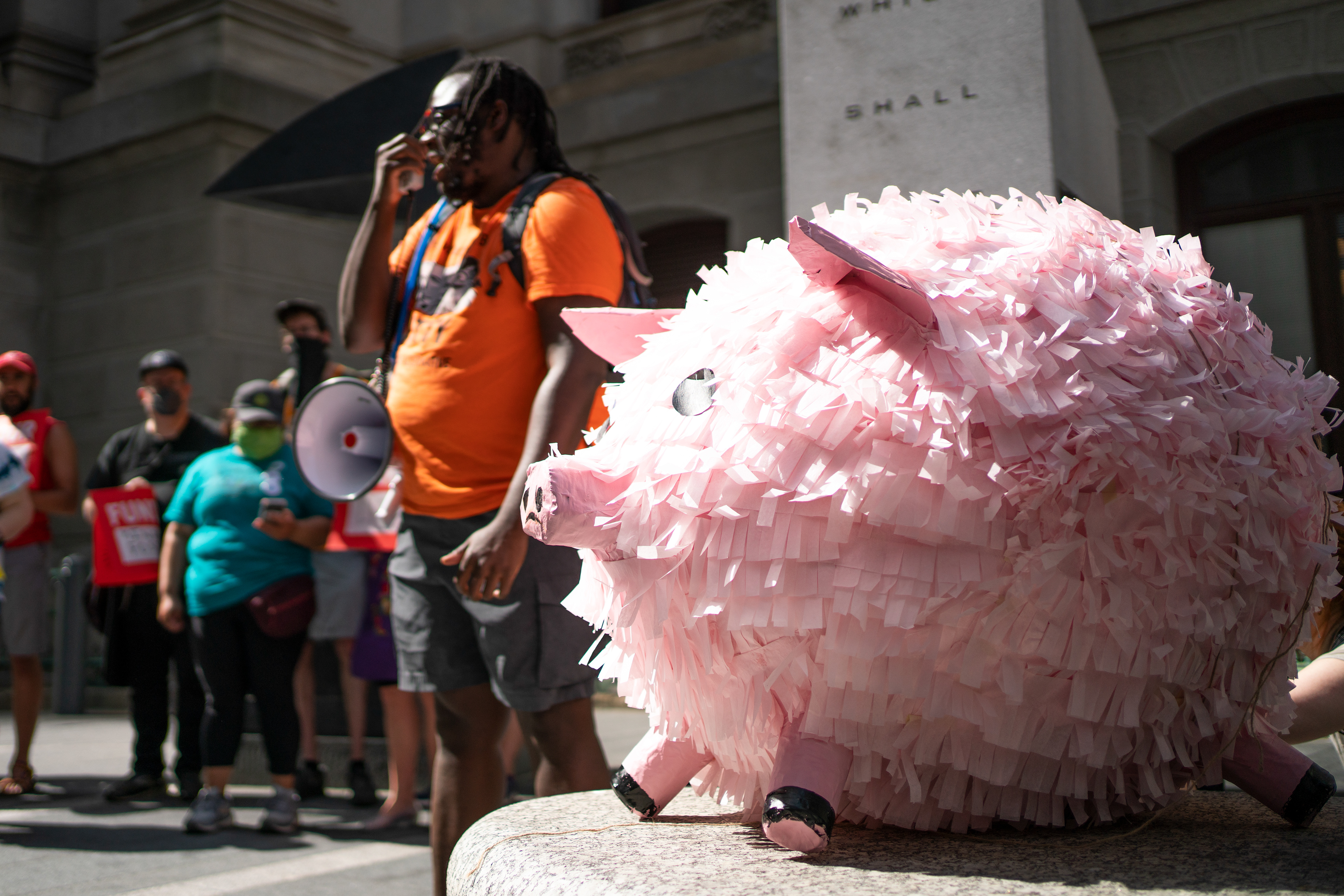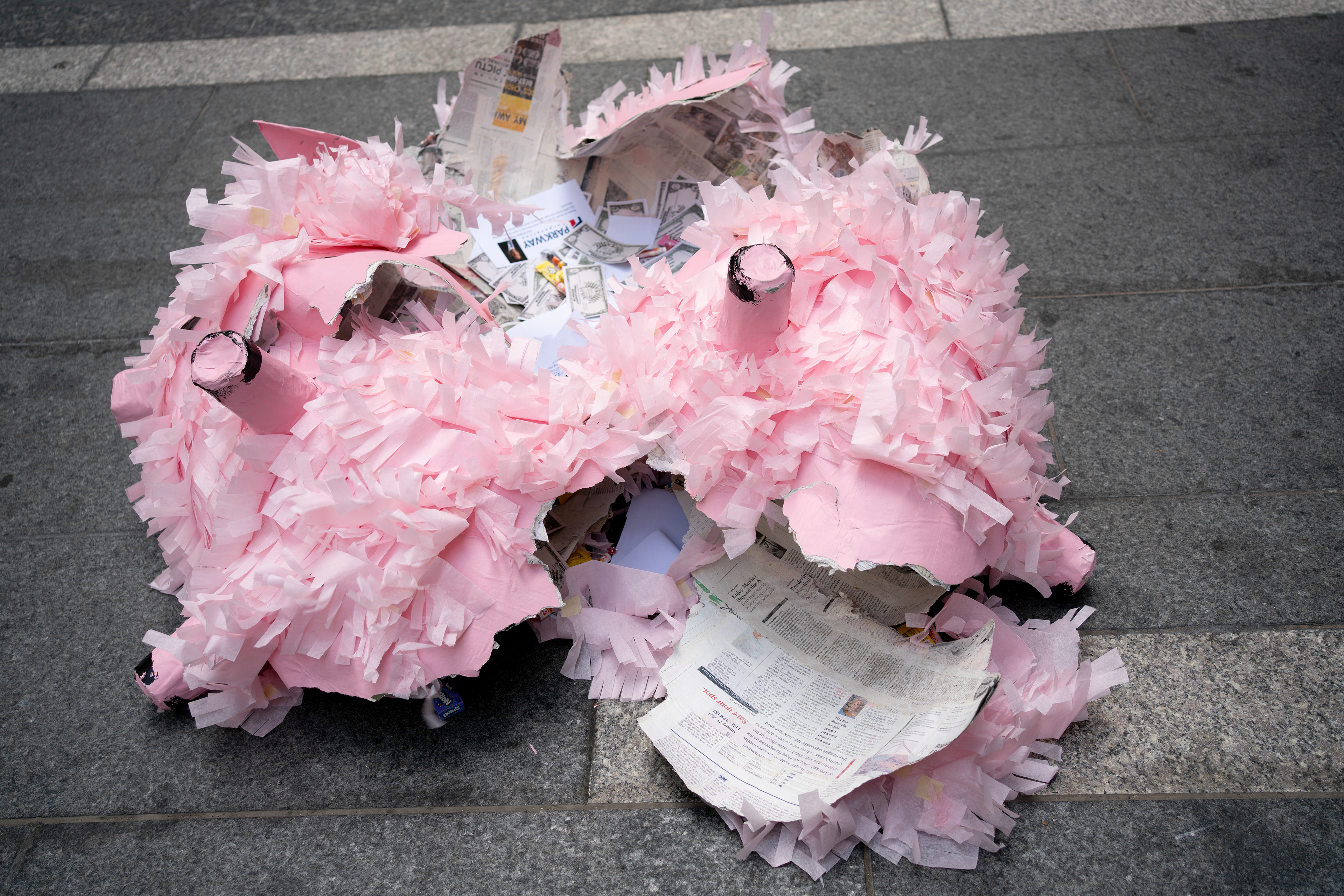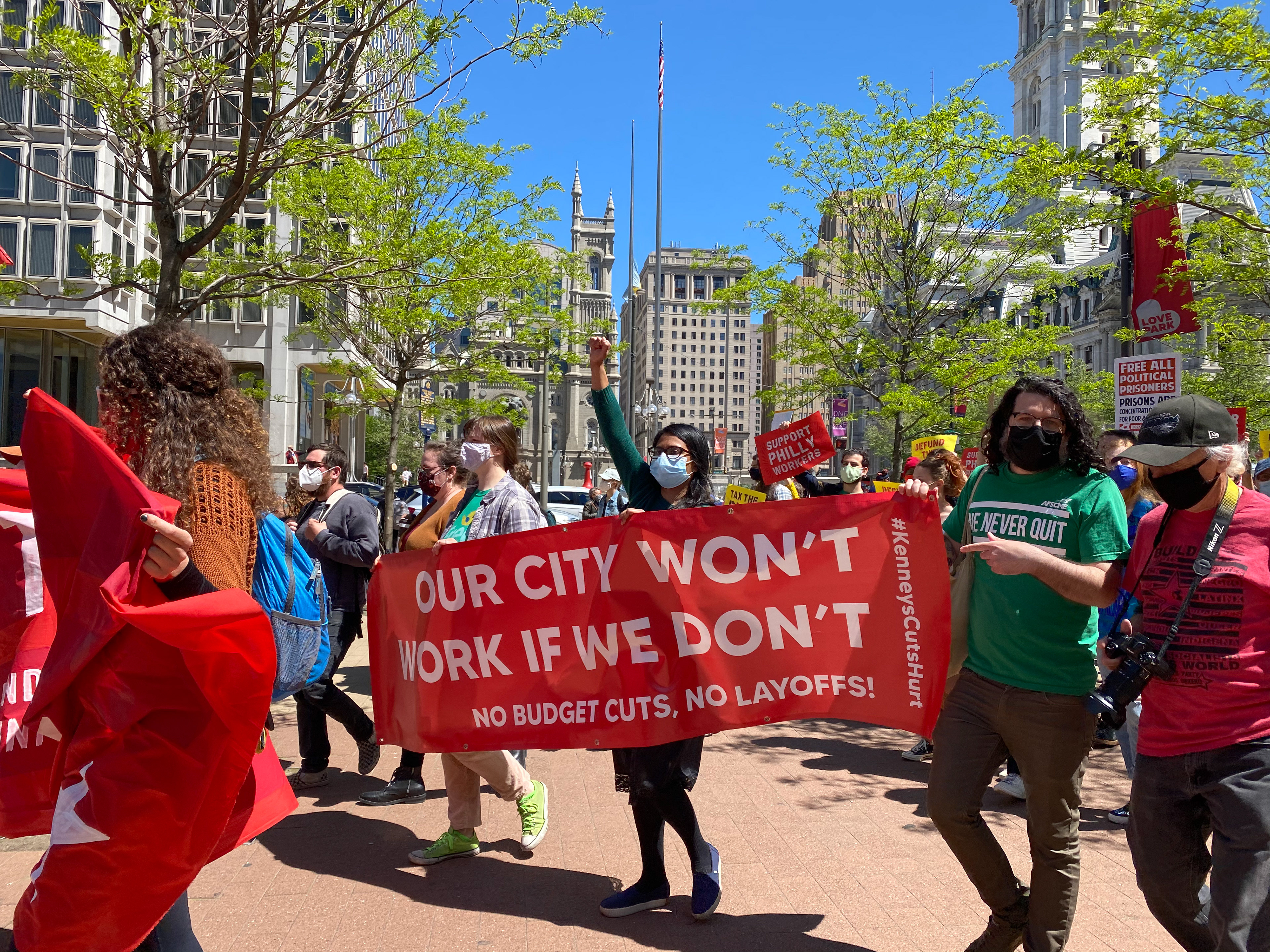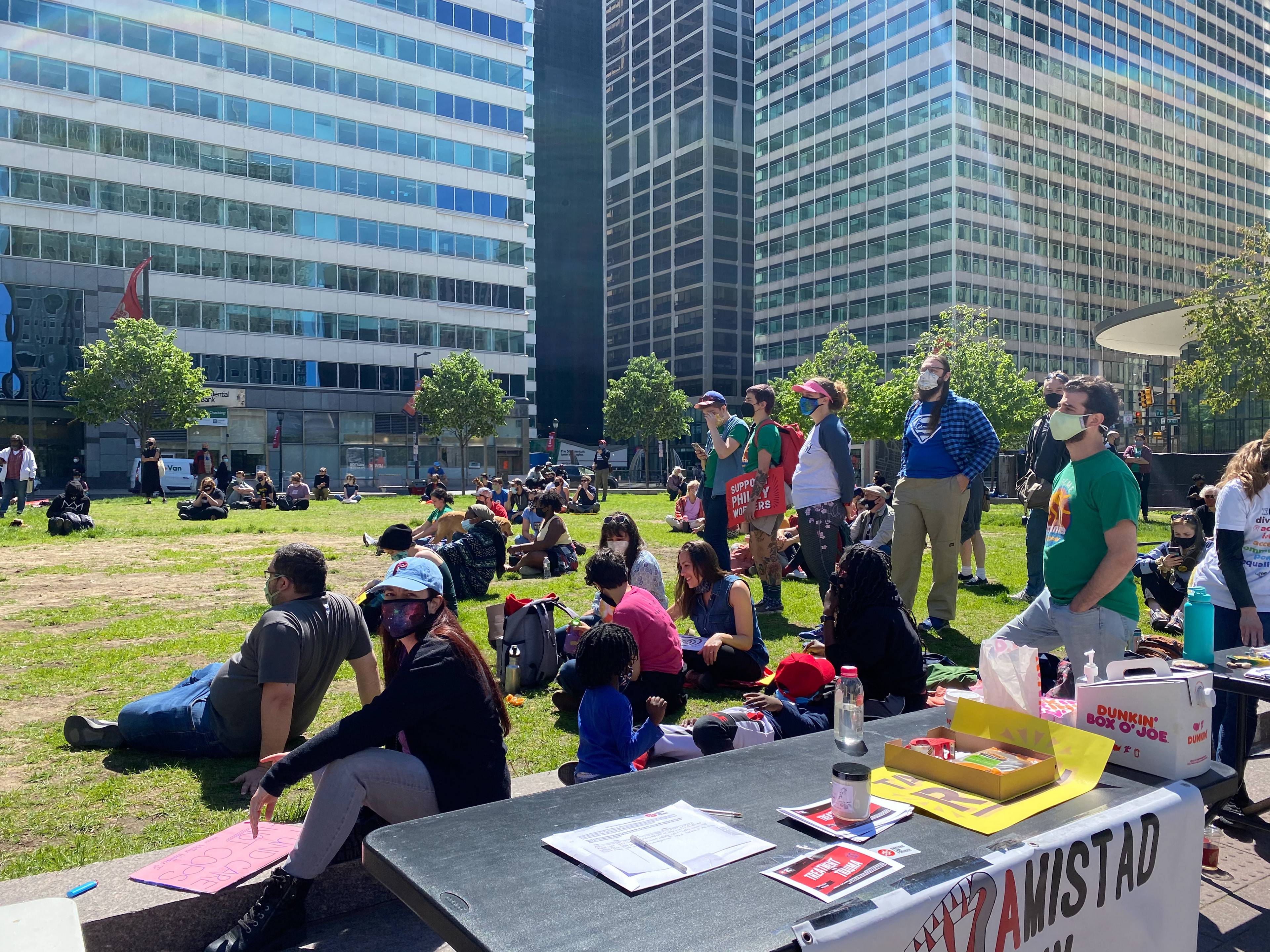 The People's Budget is an on-going organizing effort by multiple groups fighting for a just Philadelphia. There were several events during the budget season including teach-ins, a People's Budget press conference, a May Day event focused on funding our communities, and several other direct actions. 
I'm a member of the Philly Revenue Project and contributed to creating People's Budget money and the Pig Piñata for our Tax the Rich event. 

Information about the FY2022 Budget can be found
here
.