The 13th Amendment of the U.S. Constitution – which abolished slavery and involuntary servitude except for persons "duly convicted" of a crime – was a compromise that was made with the Confederacy in 1865. As a result, those incarcerated in many states across the country are still subject to involuntary servitude. As mass incarceration disproportionately criminalizes Black people, slavery still persists in the United States and targets the descendants of its original victims. There is a growing movement of people and organizations dedicated to ending this exception. This project intersects with a powerful window of opportunity to engage people in learning about the 13th Amendment and adding their voices to calls for change.
Alongside a coalition of advocates from the End the Exception campaign, Mural Arts are bringing together a group of formerly incarcerated artists, facilitated by Phoebe Bachman, that elevates awareness of the Abolition Amendment on addressing mass incarceration. The core of the project consists of working with artists who are currently or formerly incarcerated to create artworks about the labor they've performed during incarceration. Mural Arts worked Justice Arts Coalition to commission currently incarcerated artists to create drawings, collages, paintings, written or recorded descriptions about their labor. Artists were compensated for the right to exhibit their original contribution.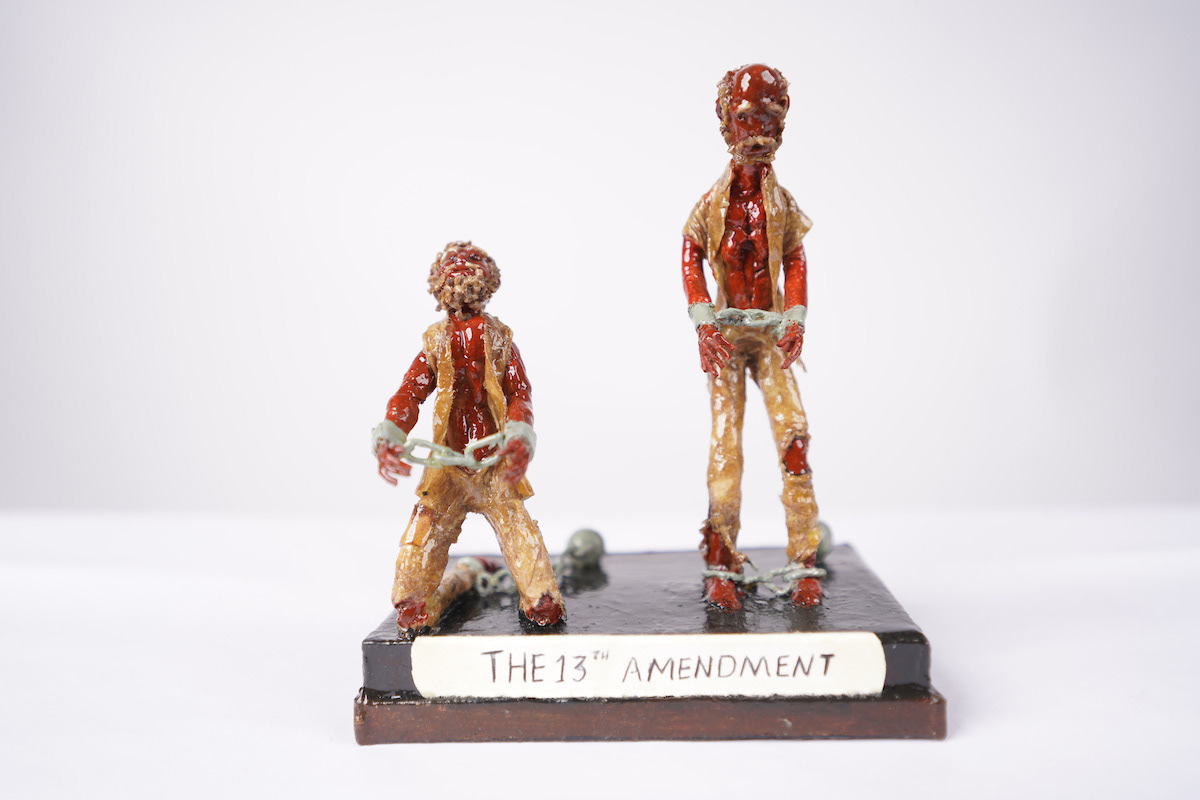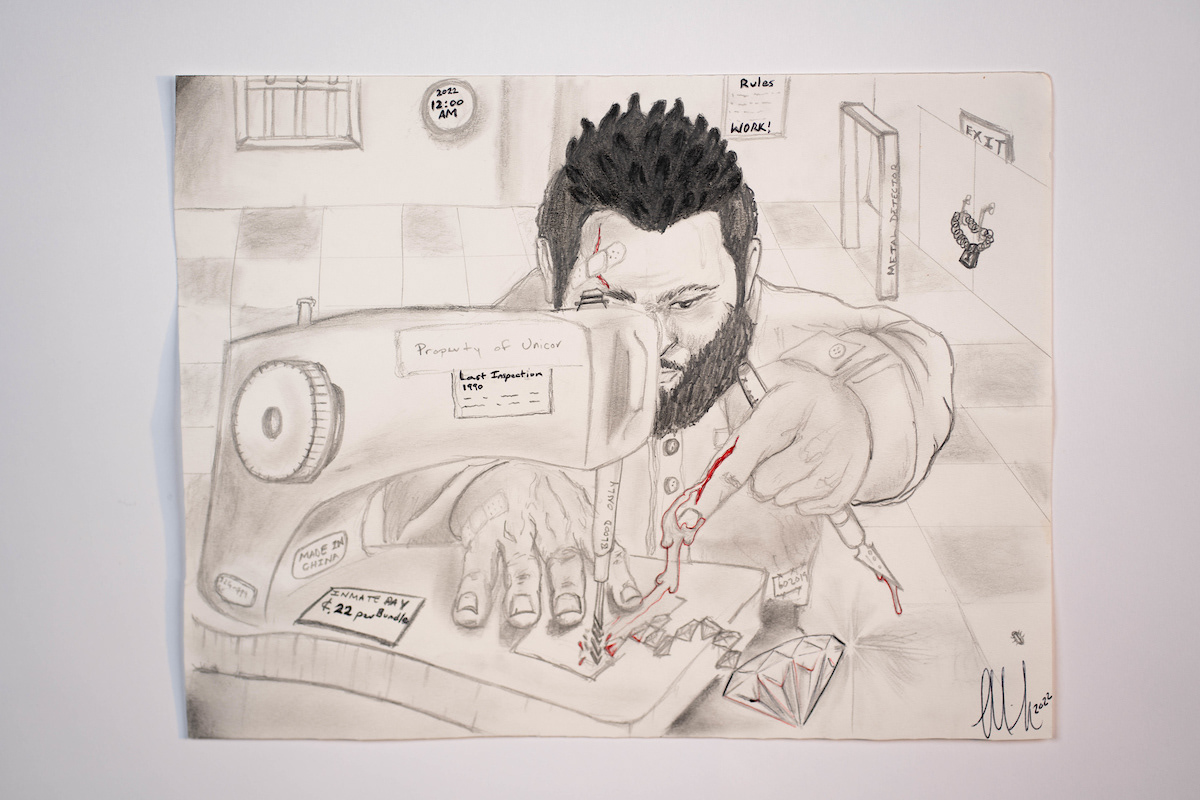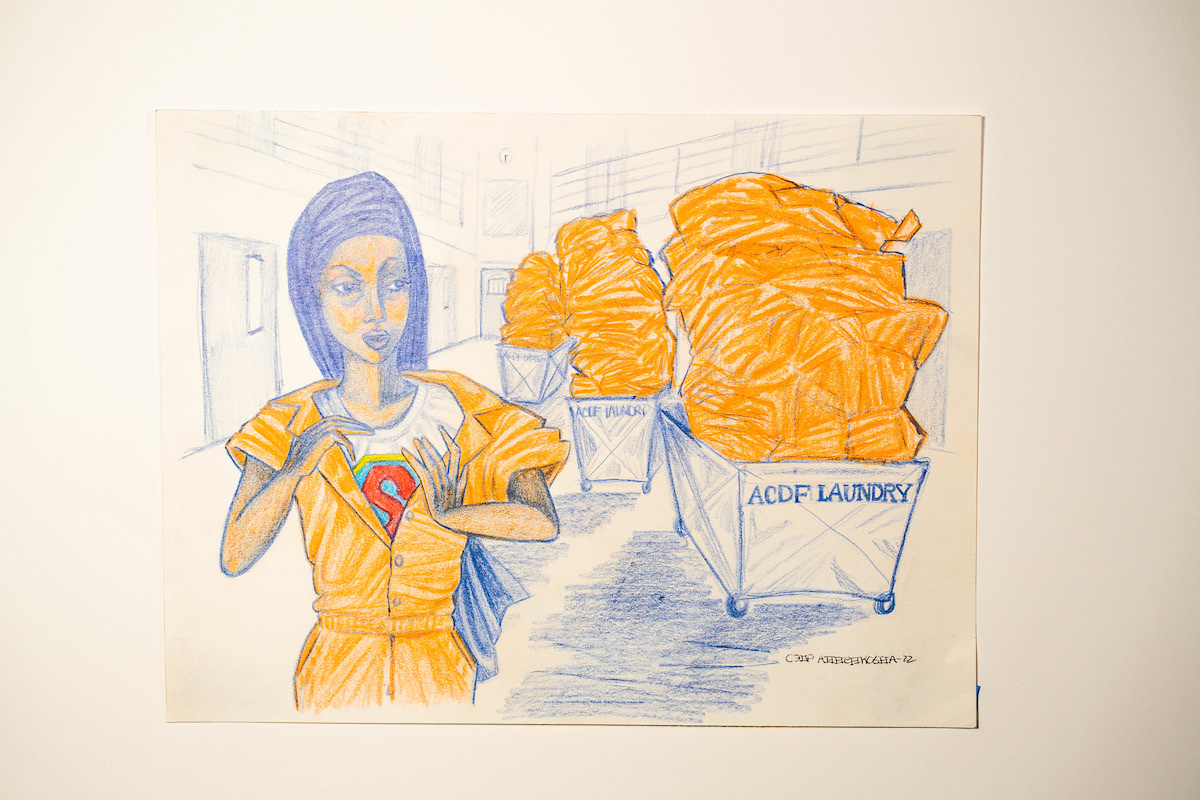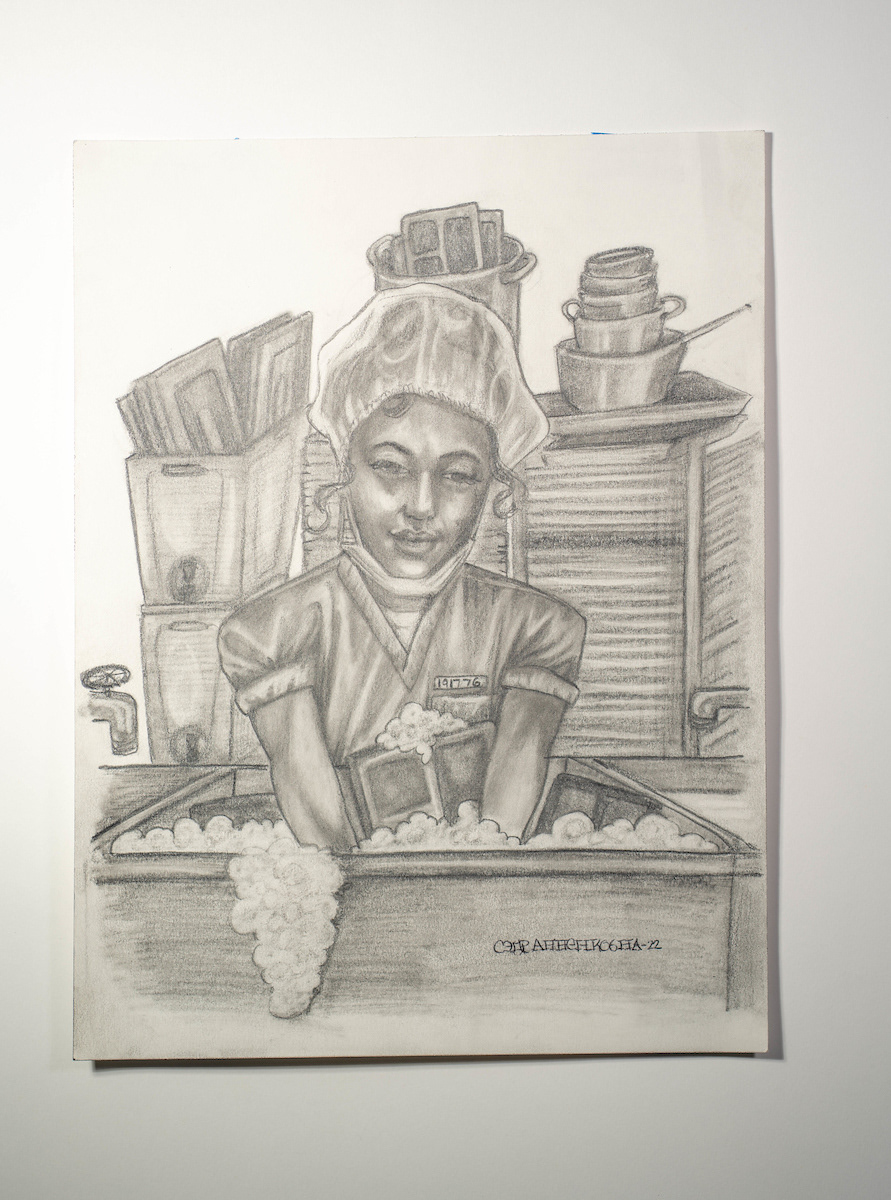 In the second phase, Akeil Robertson and Phoebe Bachman hosted a series of teach-ins about the 13th Amendment in Florida, Louisiana, and California, and Pennsylvania. During these teach-ins they collected additional input from those who are impacted by state violence, weaving in their narratives of how the exception in the 13th amendment has impacted not only those inside but their families and entire communities. Participants walked away with hand-created t-shirts and bags advocating for change.

The third phase of the project centers on an impactful public art installation at the People's Plaza at Independence Historic National Park. Within the exhibition, the effect of the exception clause is narrated through drawings, paintings, and collages by currently incarcerated artists. Alongside these individual perspectives is a diagrammatic mural outlining the larger system of prison labor. Visitors can listen to audio recordings played through prison phone booths; the recordings stitch together a narrative of economic punishment that affects not just the incarcerated individuals, but their families and communities as well.Several public programs that elaborate on the core themes are scheduled throughout the duration of the exhibition.

Partners 
Sponsor 
Art and Advocacy Grant from Art for Justice