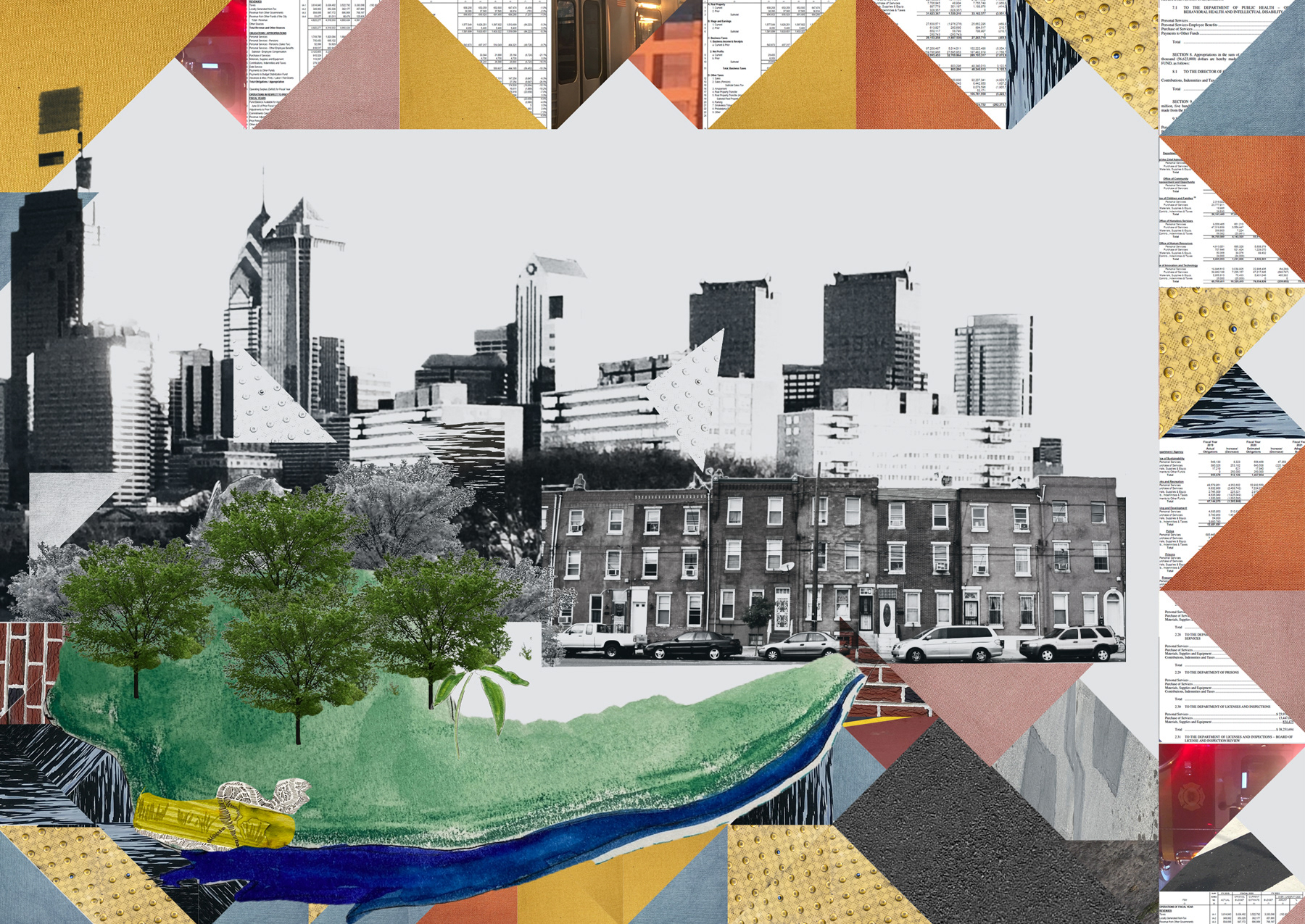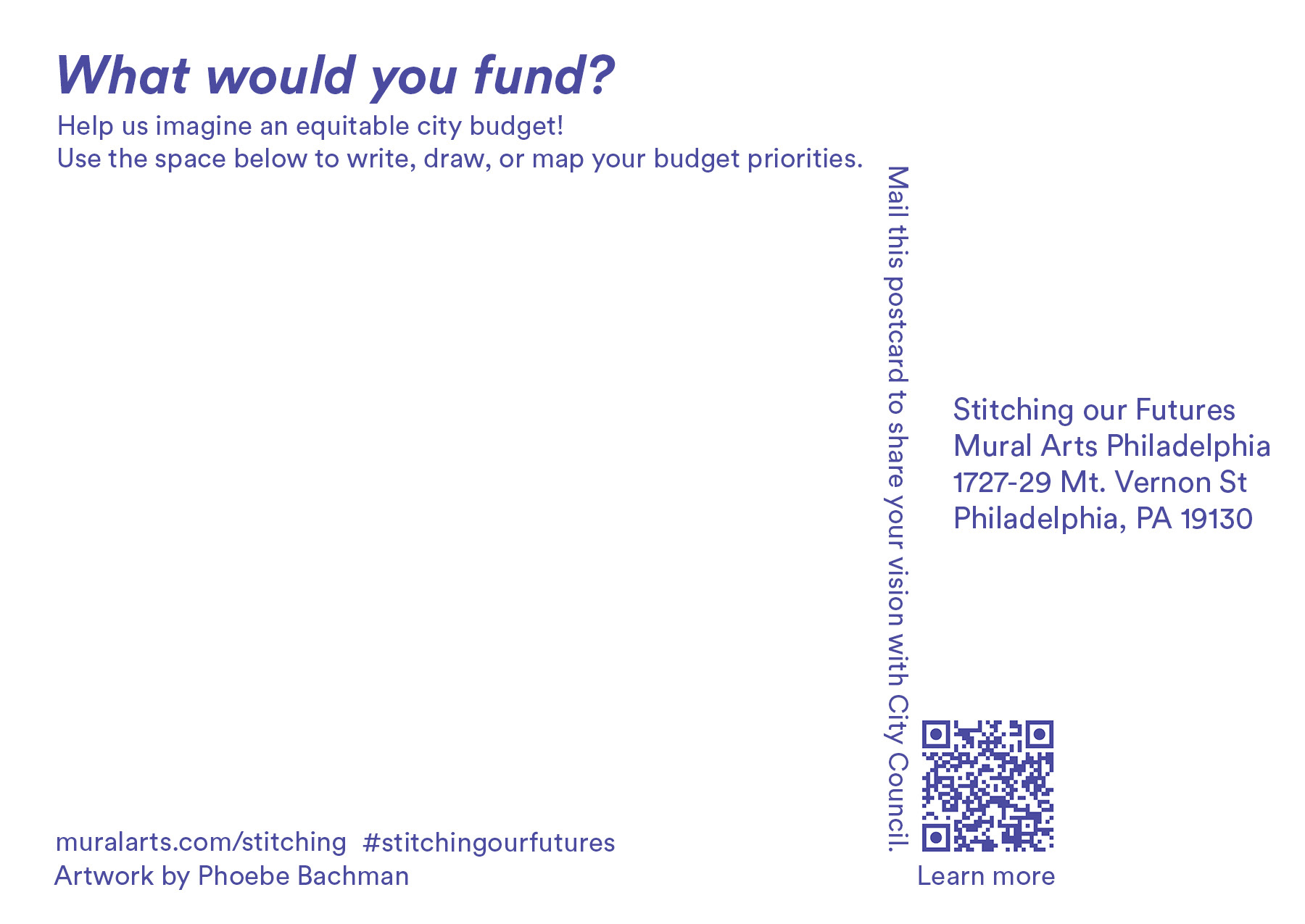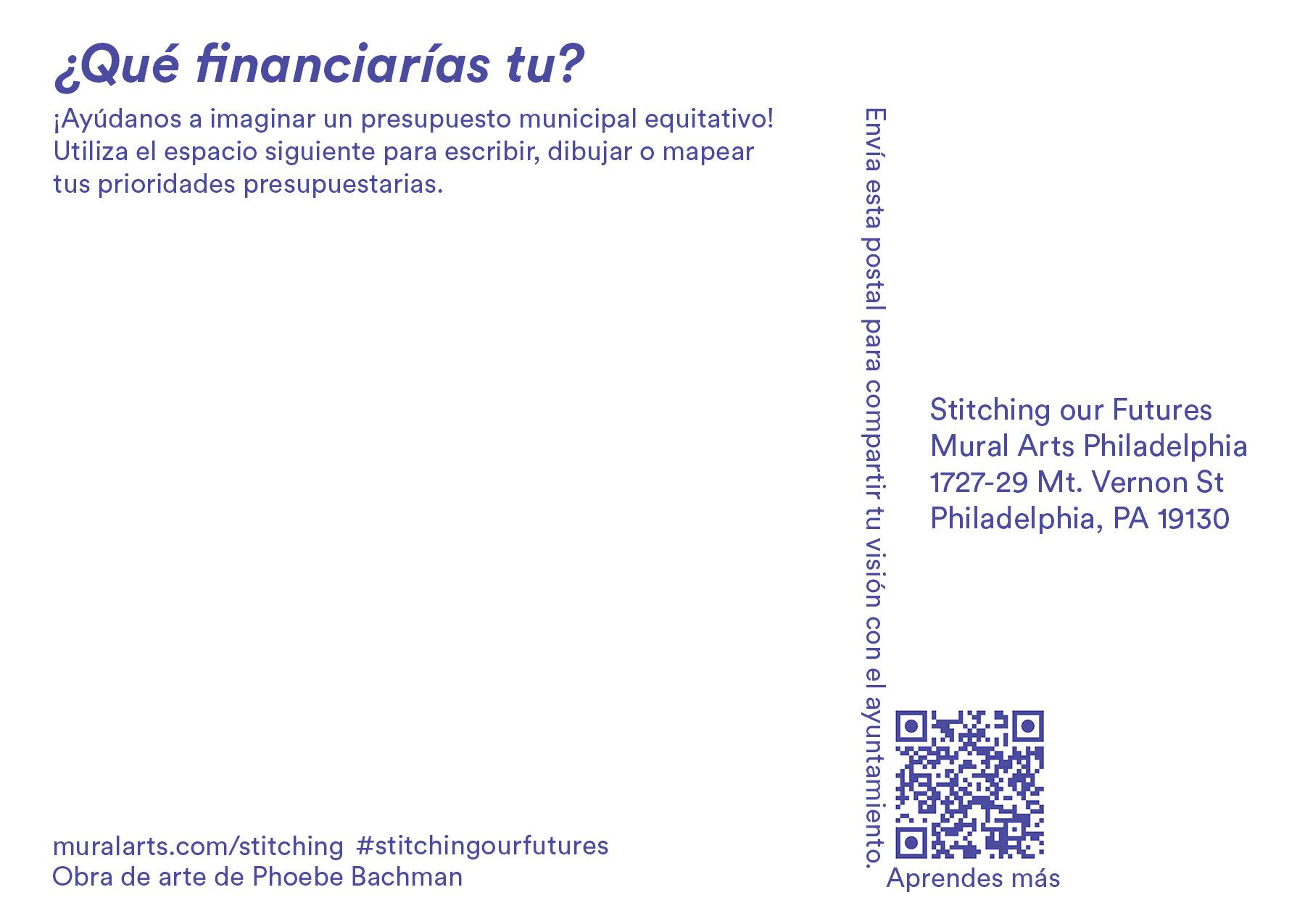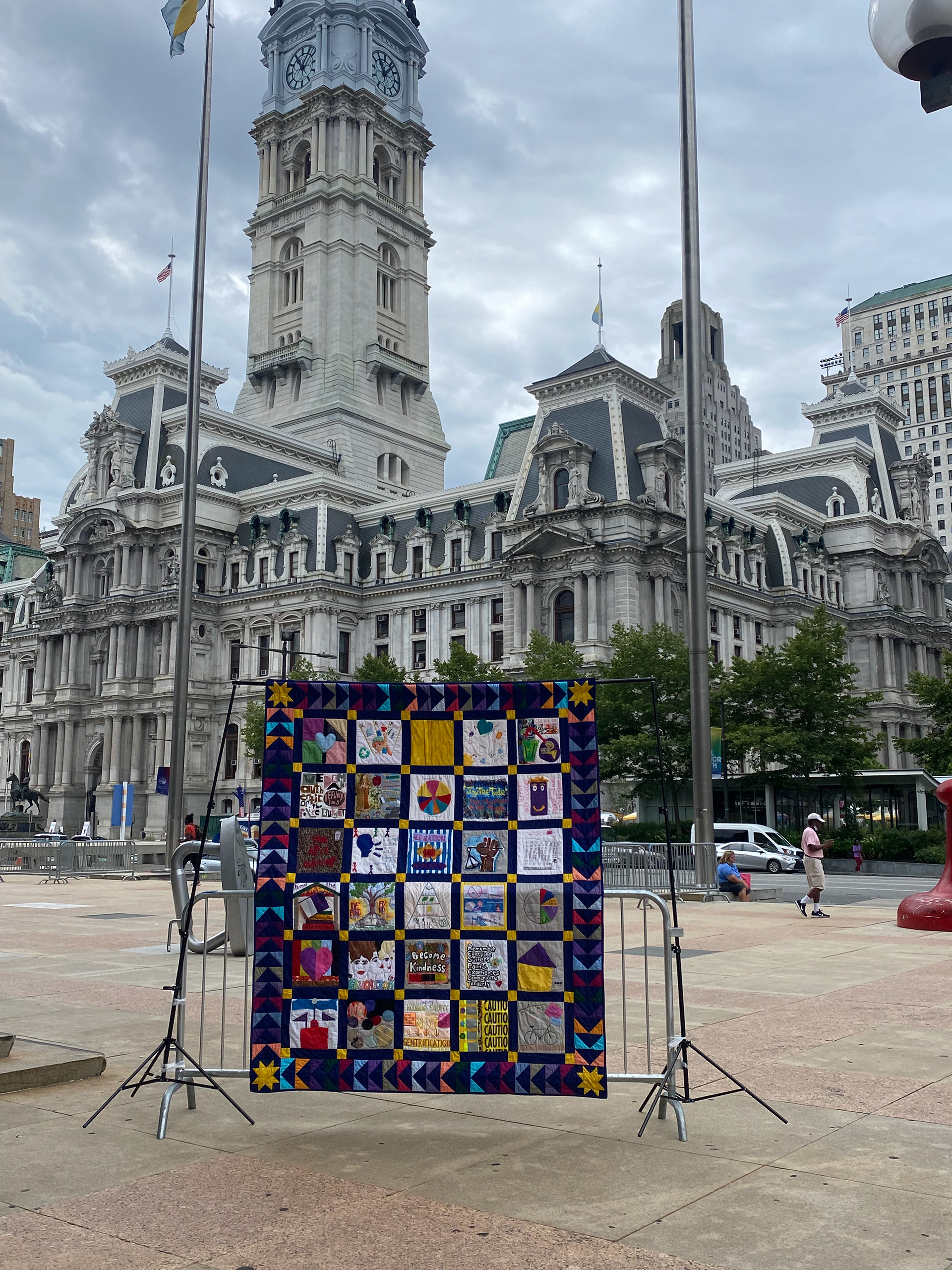 Calls to "defund" and "invest" echo in cities across the United States. Activists and policymakers are demanding cuts to police, debt servicing, and fossil fuels, and reinvestment in social services, financial safety nets, and renewable energy. Services that directly support, instead of harm, those most impacted by crime, poverty and public health issues banding communities together with resources rather than fighting for scraps. Disproportionately, Black, Brown and immigrant communities face a double-edged sword of underfunding, aggressive law enforcement, and environmental conditions that challenge their very survival. While budgets are complex financial documents, they are also a mission statement for the city – a real-world accounting of officials' priorities. Organizations that advocate for a just budget recognize that building a multi-issue and multi-racial coalition is necessary towards providing for all Philadelphians.
Stitching our Futures is a participatory art project that brings Philadelphians together to learn about the city's budgetary process and imagine the possibilities of re-allocating funds towards community investment on their own terms. Participants were invited to attend a series of online Teach-Ins hosted by artist Phoebe Bachman with grassroots advocates and city representatives speaking about their priorities for the upcoming budget cycle. Working through a materially-specific process rooted in the American tradition of quilt-making, these quilted squares will be pieced together to form powerful quilts; a patchwork vision of Philadelphian's stories of community investment and the place of each individual in the fabric of our city. The quilts will be publicly displayed to foster conversations about the city budget and citizen-led priorities.
Project funded by the City of Philadelphia and housed within Mural Arts Philadelphia.
Partners include Philadelphia Modern Quilt Guild, City of Philadelphia Budget Office, Social Justice Sewing Academy